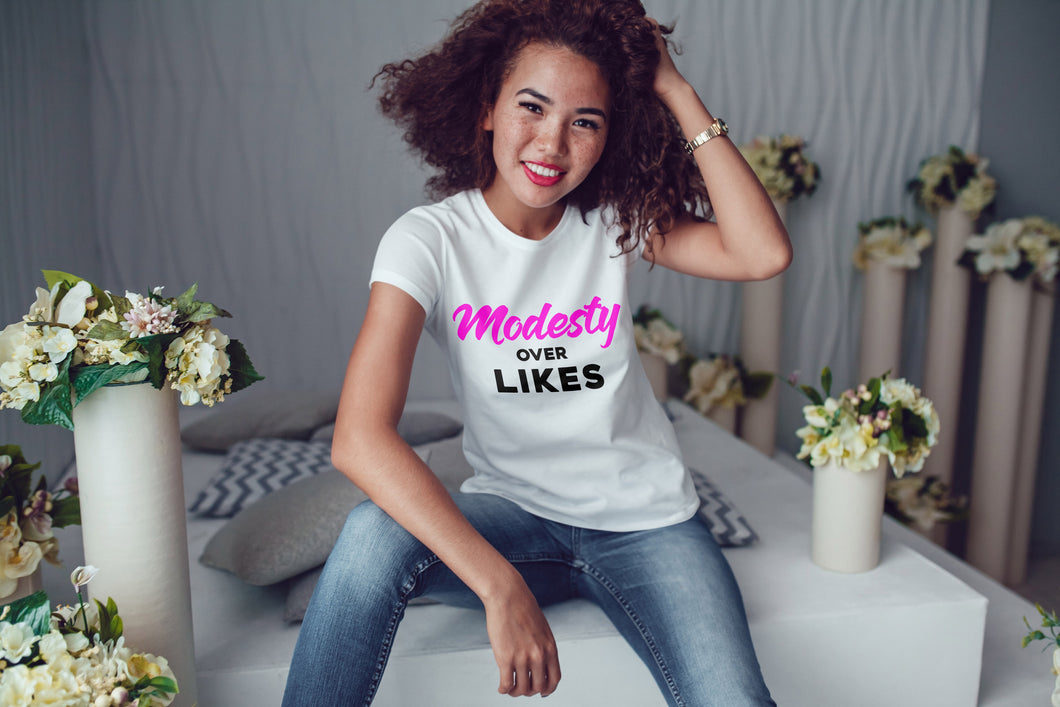 Modesty Over Likes T-shirt (White/pink/black)
Regular price $25.00 Sale
Woke up one day and God said to me "Modesty Over Likes"! 
"And be not conformed to this world: but be he transformed by the renewing of your mind, that he may prove what is that good, and acceptable, and perfect, will of God." Romans 12:2 KJV
This t-shirt is to empower all that wear and see it that we don't have to post to the Gram for likes. God is the only being we need to impress! I've noticed that a lot of women especially single women are posting showing their bodies and pouting their lips to find a mate. When the Bible says "He who finds a wife finds a good thing, and obtains favor from the Lord." Proverbs 18:22
Its ok to have cute pics over sexy pics! Let's work to promote God and not flesh! 
Order a shirt for you and a friend! 
 Unisex shirt. To obtain a fitted look order a size down. I wear a large/x-large 
•100% combed and ring-spun cotton